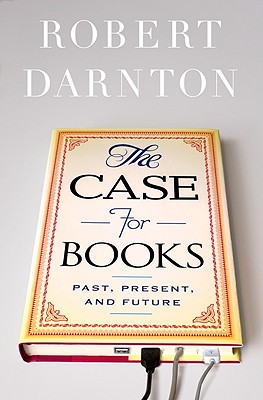 Some of the ideas presented in this book have already been described wonderfully by
Ariel Letts
. Like Ariel, I also ironically listened to this book, which advocates the use and need for physical books. I really liked the points that Ariel made about the book.
Below is a short video of Robert Darnton speaking on the idea of information overload.
It is really amazing to have the ability to search online in order to put a name to a voice and a face. At the beginning of this clip, Darnton makes a point that he also makes in his book:
"The death of the book really is exaggerated. More titles are produced each year than in the preceding year worldwide. With the exception of last year which was a disaster for everyone. The graph goes up and up and up, and it's nearly one million new titles in print. The old-fashioned printed codex is doing very well, thank you. But it means that we suffer from information overload. Everyone in this room does, I'm sure, but it is not new."
I agree with Darnton that books have a purpose still in society, and that they will remain irreplaceable for many circumstances for many years to come. As Darnton points out, other new media forms, such as radio and e-mail, have not led to the eradication of their predecessors.
Here is a link to a
podcast
interviewing Robert Darnton about
The Case for Books: Past, Present, and Future.
I think that he would have been a much better narrator for his book than the narrator that I listened to, whose slight lisp sometimes made listening difficult. Darnton's story examples are so interesting. If you have a few minutes, I suggest listening to the video or/and part of the podcast.
Do you agree with his view of books in the future?